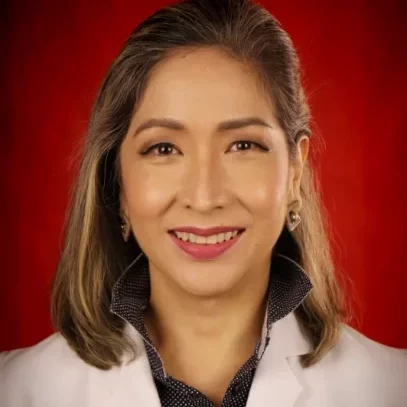 Dr. Sandra Tankeh-Torres obtained her medical degree from the University of Santo Tomas. Her education did not stop there as she pursued her career in Rheumatology. She accomplished her Fellowship in Rheumatology at UP-PGH Medical Center. Furthermore, Dr. Torres became an Asia-Pacific League of Associations for Rheumatology (APLAR) Scholar at the Royal Melbourne Hospital in Victoria, Australia. She also earned a Master's degree in Clinical Epidemiology.
Committed to lifelong learning and research, Dr. Torres has produced multiple research papers and publications that have been published in the Philippine Journal of Internal Medicine, the International Journal of Rheumatology, and numerous other journals.
This passion encouraged Dr. Torres to become part of multiple scientific organizations. Dr. Torres served as Treasurer and eventually Vice-President of the Philippine College of Pharmaceutical Medicine from 1996 to 2001. She was elected President of the Philippine Rheumatology Association from 2002 to 2004.
The Philippine College of Physicians (PCP) saw her effective leadership skills and gave her roles such as Bay Area Cluster Head (2007-2009), Chair of the Continuing Medical Education (CME) Committee and Membership Committee (2007-2011), and Chair of the Credentials and Membership Committee (2014-2020). The dedication of Dr. Torres to the medical field earned her multiple awards from PCP such as the Presidential Recognition Award (2009,2010, and 2020) and the Distinguished Fellow Award (2010).
Her extensive list of achievements and expertise in governance opened a lot of opportunities for her. For over 25 years, Dr. Sandra Torres has also worked as Medical Director of various pharmaceutical companies, sharing her medical expertise to ensure the delivery of safe and effective products to the market.
Dr. Torres recently completed the professional corporate directors program of the Institute of Corporate Directors, which aids her in fulfilling her duty as the current Executive Director of the Philippine College of Physicians Foundation (PCP Foundation).  In addition to her role in the Foundation, Dr. Torres is also the Chief of the Rheumatology section of Cardinal Santos Medical Center.