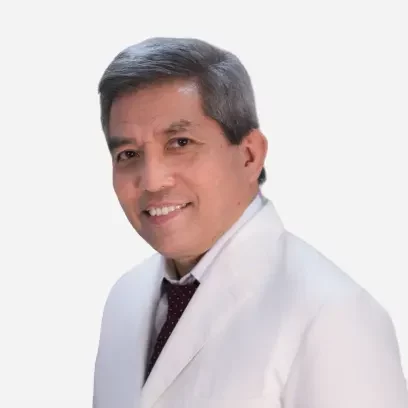 Dr. Rontgene M. Solante is the former treasurer of the PCP Board of Regents. Simultaneously, he also served as the Regent of PCP's Committee on Accreditation. Throughout his career as a physician specializing in infectious disease, he has been part of various organizations that advocate for the healthcare needs of Filipinos. 
From 2011 to 2012, Dr. Solante served as President of the Philippine Society for Microbiology and Infectious Disease (PSMID), which is an association of specialists that aims to curtail the spread of infectious diseases in the Philippines. Currently, he is the PSMID's Chair of Media and Communication and Standards of Care Subcommittee in Tuberculosis.
He also serves different departments and organizations as chair. He is the Chairperson of the Section of Infectious Disease and Committee on Infection Control at Medical Center Manila, Chair of Adult Infectious Diseases and Tropical Medicine Fellowship Program at San Lazaro Hospital. To add, Dr. Solante serves as Co-Chair of Standards of Care Subcommittee on Sexually Transmitted Infections and Adviser of Standards of Care subcommittee on HIV Adult Immunization.
While holding various roles for different organizations, Dr. Solante also dedicates his time working as an Assistant Clinical Professor of the Department of Medicine at the University of the East Ramon Magsaysay Memorial Medical Center (UERMMMC).