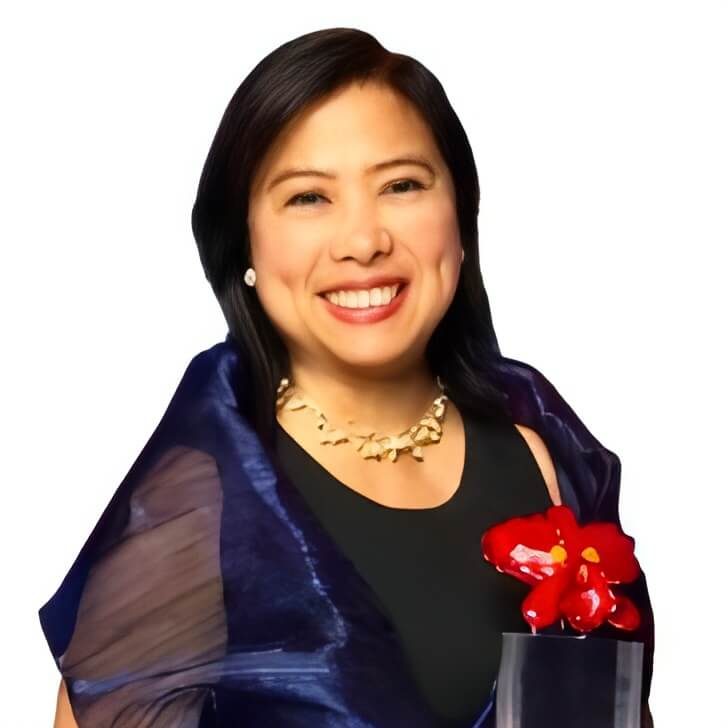 Dr. Imelda M. Mateo is a fellow of the Philippine College of Physicians (PCP) and the Philippine College of Chest Physicians (PCCP). She moved through the ranks because of her dedication to the institutions and was given the opportunity to hold several official roles. Dr. Mateo served PCCP as a Board Member from 2014 to 2019, Treasurer (2019-2020), and Secretary (2020-2021) while taking the role of Regent from 2017 to 2020 at PCP.
Dr. Mateo worked as a Medical Specialist from 1998 to 2015, a Training Officer in the Department of Medicine from 2003 to 2005, the Chairman of the Department of Medicine from 2006 to 2008, and the Head of the Outpatient Department from 2010 to 2013. She was also a visiting consultant for the Center for Drug Regulation and Research at the Philippine FDA.
In addition, Mateo worked as a Technical Consultant at the Office of the Secretary at DOH and was exposed to multiple initiatives and projects including Interventions for Smoking, Non-Communicable Disease Control and Prevention, Clinical Practice Guidelines for COVID-19, and more.
Some of her awards and recognitions include the 30th Dr. Jose P. Rizal Memorial Awards for Government Service in 2021, government service from UERMMMC and the College of Medicine Alumni Association in 2020, Dangal Ng Paaralang Elementarya ng Sto. Nino in 2016, Presidential Award from PCCP in 2012, and PCP Distinguished Fellow Award in 2012.
Dr. Mateo is currently the Medical Center Chief II at 'Amang' Rodriguez Memorial Medical Center.