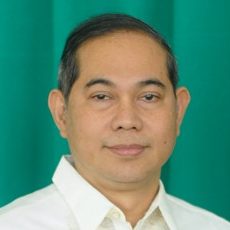 Dr. Chad Rey Carungin has been an active medical staff specializing in Internal Medicine/Pulmonary Diseases since 1994 at UPHDMC Las Piñas and Medical Center Parañaque.
He served as President of PCP in 2018 to 2019 and the Philippine College of Chest Physicians (PCCP) with over 15 years of service to both organizations. Holding positions within those years allowed him to showcase his knowledge and expertise in the field. PCCP appointed him as a Member of the Accreditation Committee from 2006 to 2008, Chair for the Scientific Committee in 2007, Over-all Organizing Chair for PCCP Annual Convention in 2010, and Board of Directors and Officers of PCCP from 2007 to 2013.
He also accepted duties from the Philippine College of Physicians from 2010 to 2017 after being appointed as a Member of the Board of Regents & Officer and eventually became an overall Organizing Chair for PCP's Annual Convention in 2018.
Throughout his career, Dr. Carungin has been an active member of different organizations. He was appointed twice as Chair of the Physical Arrangement cluster of Asia Pacific Respiratory Congress in 2010 and 2019. He has been a Regent Coordinator for multiple committees namely, PCP Quiz contest, CME, Climate Change, Chapters, Information Technology, PSBIM Research, Pharmacovigilance, Health forum, External relations, CSAS, Finance, and RITE.
Aside from his extensive organizational accomplishments, Dr. Carungin also had a stellar professional track. He served as an educator to college students, post-graduate residents, and specialists in training during his appointment as a faculty in institutions teaching Respiratory therapy, Internal Medicine, and Pulmonary Medicine for over 15 years.
Lastly, Dr. Carungin also became a Pulmonary Consultant to the Department of Health TB Diagnostic Committee in Las Piñas City Health Office from 2000 to 2013 and Muntinlupa City Health Office from 2002 to 2005.