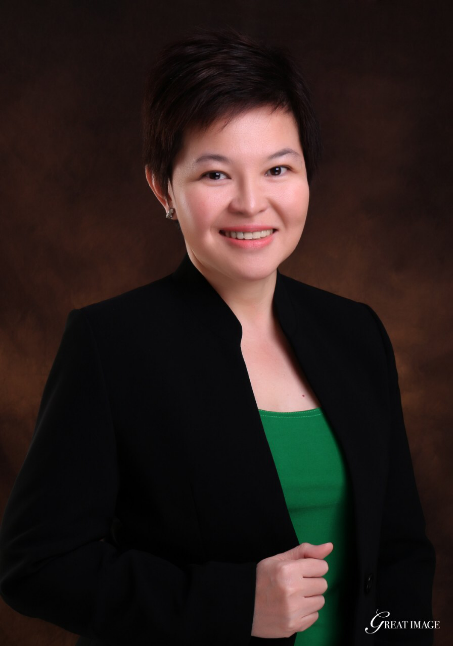 Imagine a place where people can have a meeting of minds, a place where creativity is limitless, where putting together bright ideas for healthcare is the common goal. It does not matter whether it is a product or a process. It can be anything that you would like to change or innovate on.
This is the place where one starts from and this is where our story begins. This is our place, the PCP Foundation.
Welcome to our home!
I am genuinely excited and proud to usher you to what the PCP Foundation has been working on. As the social service arm of the Philippine College of Physicians, our mission is to co-create through partnerships to innovate health solutions towards a healthier Filipino community.
This pandemic has forced us to be more responsive and adaptive to the changing times. Aptly enough, our foundation is focused on three strategic areas:
1) Transformational Education
2) Translational Research
3) Innovative Solutions
We are guided by Teamwork, Excellence, TRansparency, Innovation, and Service beyond gain as we aim to be a real exponent of healthcare innovation. We are also committed to provide professional development to our PCP colleagues.
For starters, here are some programs that we invite you to get yourselves involved in.
Telemedicine Project (under Innovative Health Solutions)
The Foundation acted as a conduit between LifeTrack Medical Systems and the Philippine Rheumatology Association. With the help of the Foundation, the PRA received two (2) computers for their pilot telemedicine project in Zamboanga City and Ipil. 
Digital Fireside Modules (under Transformational Education)
The Foundation also partnered with Domingo Artificial Intelligence Research Center (DARC Labs) to produce the Digital Fireside Modules which aim to create a culture of innovation within PCP and eventually create a tribe of innovation. These are theories and practical learnings in the application of digital tools and skill sets for the healthcare industry.
The Digital Fireside Modules are composed of five (5) lectures on: (a) Digital Transformation and AI for Healthcare, (b) Digital Innovation and Design Thinking, (c) The Healthcare AI Technology Stack, (d) How to Start AI Projects in Healthcare, and (e) Health Techpreneurship.
The program is open to all PCP Members and will run for five consecutive Saturdays starting from October 23, 2021 until November 20, 2021, 5:00 PM to 7:00 PM. This will be a virtual presentation with an opportunity to interact with the speaker. 
Bridging Leadership Workshop for PCP: Enhancing Collaboration with LGUs (under Transformational Education)
The ultimate goal of the Bridging Leadership Course is to enhance collaboration between the PCP chapters and the LGU, strengthening the professional relationship. Eventually, this would be an opportunity to prepare both parties for implementing the Universal Health Care in their respective localities.
Program on Medical Humanities & Annual PCPF-Arturo B. Rotor Literary Awards (Transformational Education)
The purpose of this project is to discuss medical humanities and arts as it applies to the Filipino Community.
This is specifically within the domain of Narrative Medicine which is defined as a clinical practice fortified by complex narrative skills that equip healthcare professionals to recognize, absorb, interpret, and be moved to action by patients' and colleagues' stories of illness.
An annual PCPF-Arturo B. Rotor Literary Awards is being explored in honor of Dr. Rotor who was a PCP member and a giant in Philippine literature in the 1950s and 1960s. He was an internationally-acclaimed writer of fiction and non-fiction in English and widely considered among the best Filipino short story writers of the twentieth century.
Essays can be compiled and published into an e-book. This project will give PCPF another persona, this time in the arts and humanities. 
These are just some of the exciting activities of the PCPF. As the Foundation strives to adapt to the rapid changes in our midst, you are welcome to join us. Together, let us celebrate learning and innovations.
Tuloy po kayo!