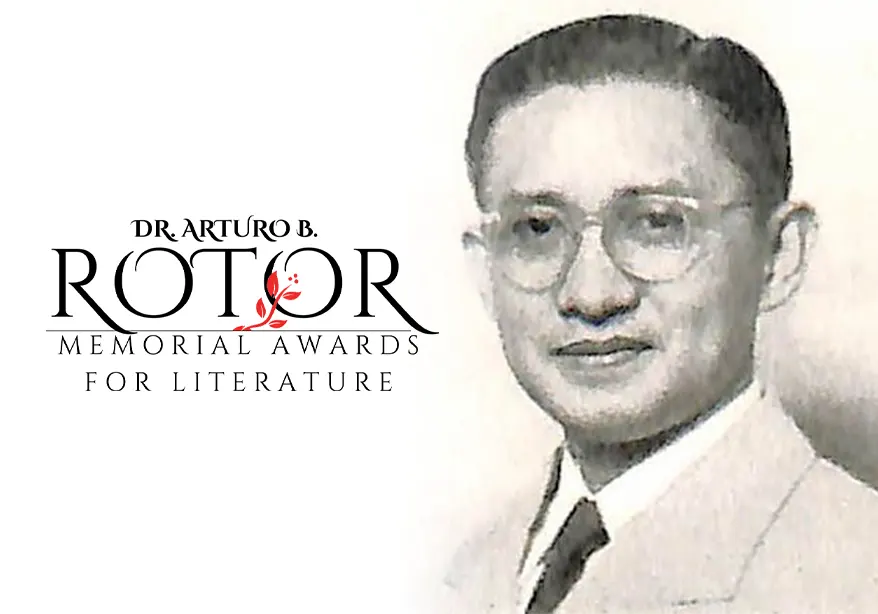 PCP Foundation Launches the Dr. Arturo B. Rotor Memorial Awards for Literature
The Philippine College of Physicians Foundation, Inc. launched the first literary awards for Internal Medicine specialists, the Dr. Arturo B. Rotor Memorial Awards for Literature, last March 1, 2022.
The Rotor Literary Awards was established to commemorate a notable PCP member, Dr. Arturo B. Rotor, who led an exceptional and inspirational life. Dr. Rotor was an outstanding physician who was the first to discover the "Rotor Syndrome." Aside from his contributions in the medical field, Dr. Rotor was also an excellent writer who was awarded the Republic Heritage Award in 1966. He leaves behind a rich legacy on which the College can draw inspiration and guidance.
Through this program, the PCP Foundation envisions to further cultivate the heart and soul of Internal Medicine practice.
The submission of entries is open until May 31, 2022 on or before 11:59 PM. All entries must be in a PDF file, double-spaced, on 8.5 x 11 inches bond paper with one-inch margin on all sides. The font size should be 12 and the font should be Arial, Times New Roman, Palatino, or Book Antiqua.
Kindly attach the Official Entry Form and cover letter.
For more details, please download the briefer below.