Dr. Abercio Rotor and Dr. Eugenio Ramos joins panel of judges of the Rotor Literary Awards
The submission of entries for the Dr. Arturo B. Rotor Memorial Awards is officially closed. The PCP Foundation, Inc. extends its gratitude to those who participated in the contest. Additionally, the PCP Foundation, Inc. is proud to announce that Dr. Abercio V. Rotor and Dr. Eugenio Ramos joined the panel of judges headed by Professor Marjorie M. Evasco .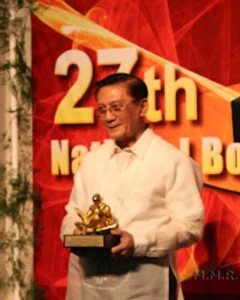 Dr. Abercio V. Rotor
Dr. Abercio Rotor, cousin of Dr. Arturo B. Rotor, is also a prolific writer who has won numerous accolades for his work. In 2003, he received the Gintong Aklat Award for his work entitled, "The Living with Nature Handbook." Dr. Rotor also won the National Book Award in 2008 for "Living with Nature in Our Times." Not only is he a brilliant author, but Dr. Rotor has been commended by CHED for his excellence in teaching. It is also worth noting that Dr. Abercio Rotor also served as former director of the National Food Authority and consultant on food and agriculture of the Senate of the Philippines.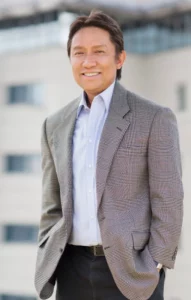 Dr. Eugenio Jose F. Ramos
(image of Dr. Ramos from: President and CEO of The Medical City Eugene Ramos Leads With Innovation | Metro.Style)
Alongside Dr. Rotor, is the PCP Foundation's very own member, Dr. Eugenio Ramos. He is a diplomate and fellow of the Philippine College of Cardiology and Philippine College of Physicians. Dr. Ramos' dedication and excellent leadership abilities allowed him to serve as the 45th President of PCP in 2009. Currently, he is the President and Chief Executive Officer of The Medical City. Prior to this, Dr. Ramos has also held various leadership roles in The Medical City Iloilo, The Medical City Clark Inc., The Medical City South Luzon, Medical Arts Tower, Inc., Proser Health Services Inc., PSI Healthcare Development Services Corp., and Guam Healthcare Development, Inc. Dr. Ramos is also an exceptional writer. From 1979-1980, he served as editor-in-chief of The Varsitarian, the official student publication of the University of Santo Tomas.
The PCP Foundation is honored to have such distinguished judges for the inaugural Dr. Arturo B. Rotor Memorial Awards for Literature. Follow and like the Facebook page of the PCP Foundation to be updated about the contest!