Award-winning Filipino Poet heads Panel of Judges of the Rotor Literary Awards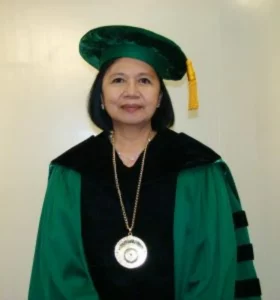 The PCP Foundation, Inc. proudly announces Professor Maria Marjorie Evasco-Pernia, Ph.D. as the head of the panel of judges for the first Dr. Arturo B. Rotor Memorial Awards for Literature.
Professor Marie Marjorie Evasco-Pernia is an award-winning Filipino writer and educator. In addition to being a full professor in the Literary Department at the De La Salle University, Manila, she held numerous other roles in the university. Professor Evasco was a member of the Research Dissemination Office of the UCRO, Chair of the Literature Department, and Literature Graduate Programs Coordinator. The Bienvenido N. Santos Creative Writing Center and the DLSU Press were created during her tenure as Director of the Research Center. In recognition of her accomplishments as a teacher she was awarded the Metrobank Search for Outstanding Teachers (SOT) Award and the Metrobank Continuing Excellence and Service (ACES) Award.
On top of all the aforementioned accomplishments, Professor Evasco has also won numerous accolades for her work. She was honored with the Gawad Pambansang Alagad Balagtas for Poetry from UMPIL, the Patnubay ng Sining at Kalinangan, Outstanding Siliman University alumna for creative writing, the Carlos P. Garcia award for Literature from the province of Bohol, and the Taboan Literature Festival award for her achievements as a writer and for advocating the growth of literature in the Central Visayas. During the 2012 London Cultural Olympics, Professor Evasco represented the Philippines at the Poetry Parnassus International Festival of Southbank Center. A poet of such caliber serving as the Rotor Literary Awards Head Judge is indeed a privilege and honor for the Foundation.
Those who wish to participate may submit their entries until June 30, 2022, at 11:59 PM. All entries must be in a PDF file, double-spaced, on 8.5 x 11 inches bond paper with a one-inch margin on all sides. The font size should be 12, and the font should be Arial, Times New Roman, Palatino, or Book Antiqua.
Kindly attach the Official Entry Form and cover letter. The cover letter must contain the author's contact information and a short biographical sketch of no more than two paragraphs.
For more details, download the briefer below.